Between Light & Shadow Update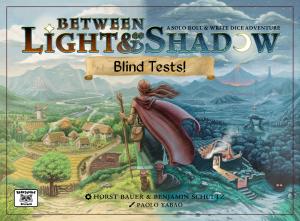 After another round of feedback with a lot of test games of Between Light & Shadow, some more changes have been made. The basic game and mechanics all received great reviews from the test players. The in-game campaign also got mostly positive evaluations. However, one sub-scenario fell off a bit in quality. Of course, we couldn't just leave it at that and sat down at the design table again.
The sub-scenario was then completely reworked with new mechanics and more exciting options. These have already been retested, so there shouldn't be any major changes to the game itself. So look forward to a campaign with many hours of puzzling mechanics, exciting boss fights and meaningful decisions!
Next, the rules will be rewritten and then the first copies will go to the final blind testers and vloggers!