III - Tres
---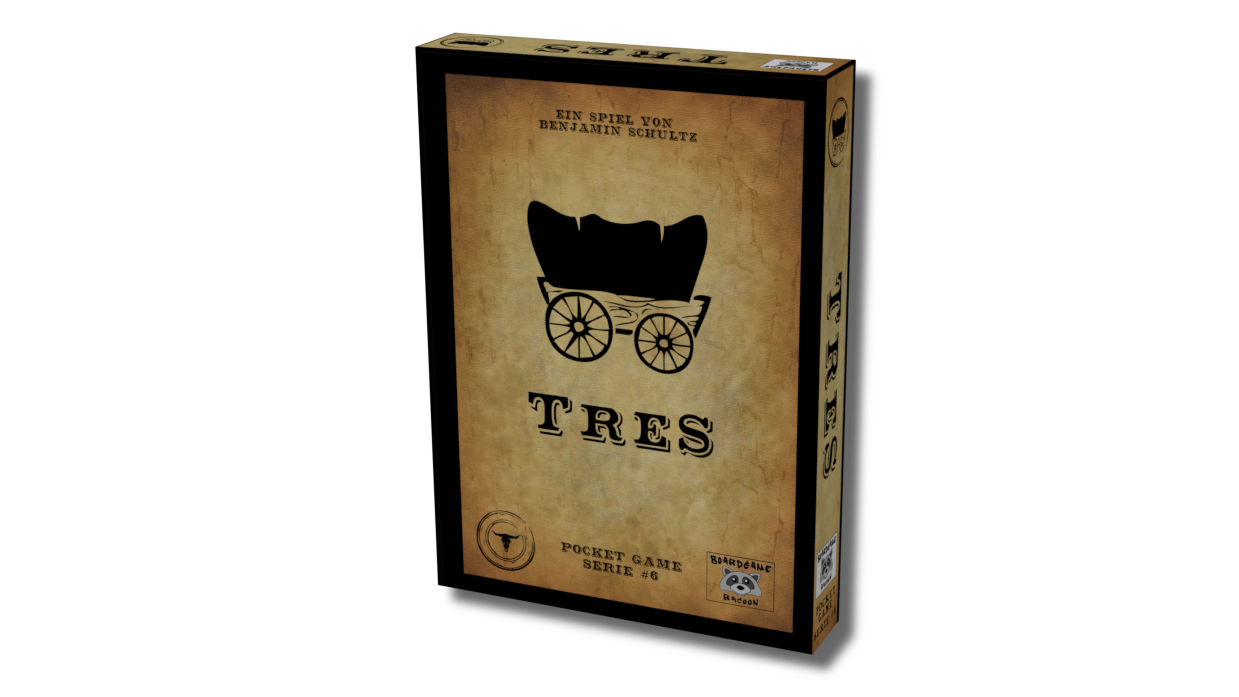 Howdy and welcome to the land of bison, outlaws and cactuses!
Your settlement in this rough corner of the earth still consists of a few barracks, but that is about to change. More and more settlers are drawn here. Will they settle down with you? Offer them enough land, entertainment and ensure law and order!
Expand your town, trade and make your mark on the history of the Wild West!
III is a card game for 3 to 5 players in which each player builds his or her western village from a small settlement to a thriving town.
With the new real-time role mechanic, you all play at the same time and need strategy, speed and trading skills to prove that you are the best town builder and pioneer.
The game was funded in a crowdfunding campaign and is available in stores.
---
---
Neuigkeiten zu III

Materialumfrage
18/09/2019
Die Umfrage über das Material unter den Unterstützern und Unterstützerinnen von TRES ist abgeschlossen und wir haben ein sehr eindeutiges Ergebnis. Gewonnen haben die hellbraunen Würfel mit 1,2 cm Kantenlänge und als Ressourcensteine die Mischung aus Zylinder, Scheibe und Achteck. Damit ist das Spiel auch komplett für Farbenblinde geeignet. Die Druckdaten gehen demnächst raus und es geht an die Produktion.
Material Umfrage zu III - TRES
03/09/2019
Alle Startnext Unterstützer von III -TRES können jetzt an der Abstimmung zum verwendeten Material teilnehmen. Zur Auswahl stehen 3 verschiedene Würfelvarianten und 4 Möglichkeiten für die Spielsteine. Die Teilnahmebedingungen für die Umfrage findet Ihr auf em Startnext Blog.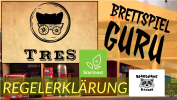 Regelvideo zu III - TRES
14/08/2019
Für alle, die keine Lust haben sich die Regeln für III - TRES durchzulesen: Ihr könnt sie euch auch erklären lassen: https://youtu.be/oWduRBoHN70 Der Brettspielguru erklärt euch dort in einer Viertelstunde alles, was Ihr wissen müsst, um III - TRES zu spielen.